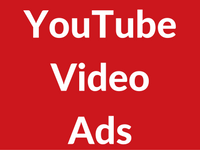 Did you know that you can use YouTube Video Ads to target your ideal candidates?
We can help you put together a recruitment marketing campaign so your video ads appear at the exact moment that a potential candidates is searching for certain videos on YouTube.
Or we can help you target potential candidates based on videos they have already watched!
Targeted Advertising
We can also help you target certain videos or video channels so that your video ad is played at the start of a each video. Plus, we can include a link in the video ad to your website or a specific job vacancy page.
Ready To Find Out More About  YouTube Video Ads?
Simply call Mike Taylor today on +44 (0) 1962 883754 or email him at: mike@web-based-recruitment.com for a free initial chat to see how YouTube Video Ads could benefit your company.