How To Use Online Video To Attract Targeted Candidates
Are you currently using Online Video to attract job seekers or clients to your company website and job vacancies?
If not, then this brand new online video training course will show you the "why to" and "how to" create short online videos to help you market your jobs and your company.
Why Use Online Video?
Until now most recruitment advertising has traditionally been text based. Whether it is a job advert in a newspaper, magazine or on a web site, the vast majority of job adverts are still in published in a written format.
However, studies have shown that people are five times as likely to retain information from what they see and hear as opposed to just reading!
What Can You Use Online Video For?
Online video gives you the opportunity to market and promote your company or your jobs in a unique way. It offers you the opportunity for visitors and potential new employees to "see", "hear" and "feel" your message.
Online Recruitment related videos could include:
A video about specificor ongoing vacancies
A video about your company and areas of expertise
A video explaining your recruiting process
A "day in the life of" profile video
A "meet the team" video
A client attraction video
Up to now creating online videos may have appeared too complicated and too expensive? Not anymore!
The good news is that this Online Video Training Course takes away all those complexities and shows you how to produce cost-effective videos… without breaking the bank!    
++++++++++++++++++++++++++++++++++++++++++++
ONLINE VIDEO TRAINING CONTENT:
Here is an outline of what is covered in the course:
INTRODUCTION
Why use online video in recruitment?
PURPOSE & MESSAGE
Planning what you want your message to achieve

Identifying your target market

Scripting your video for maximum results
SHOOTING YOUR VIDEO
Choosing the right audio and video recording devices

Deciding on the best equipment for you and your budget
Top tips when shooting
Alternatives to in-person videos
EDITING & POST PRODUCTION
How to edit and brand your video for maximum results
How to prepare your video for uploading to the web
PUBLISHING YOUR VIDEO
Setting up and personalising your free YouTube channel
How to upload your video to your website or blog
Publishing your video on video sharing sites e.g. YouTube
Maximising the visibility of your video content through social media sites
VIDEO MARKETING

Key strategies for optimising your videos for the search engines
Using targeted advertising to get your videos in front of your ideal candidates
PLUS … Examples of Recruitment Related Videos
++++++++++++++++++++++++++++++++++++++++++++++++++++++
Who Is The Online Video Training Course For?
Anyone involved in recruitment who wants to increase awareness their company and job vacancies. No prior technical knowledge is required.
What Outcomes Will You Achieve By Purchasing the Course?

By the end of the online video training course you will have learnt how to:
Create your own videos
Edit your video to brand it with your company details
Set up your own YouTube channel
Publish video on your own web site and distribute it across the web
How to use video marketing to target your ideal candidates
 Once you start to publish your videos you will be well on the way to:
Increasing the amount of free traffic to your site
Raising your online visibility and profile
Finding targeted candidates quicker and cheaper!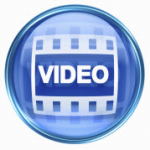 Gain Immediate Access
The video training is delivered online and all you need to view the videos is an internet connection and a browser.
Limited Launch Price Offer:  Save 50% – Only £49 for lifetime access (usual price £99)
Click here or on the button below to gain immediate access to the online video course.


30 Day – Money Back Guarantee
If after watching all of the training videos you felt that the information was of no benefit we offer a 30 day, money back guarantee.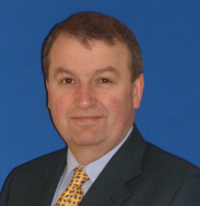 Contact Details: Mike Taylor

Telephone:        +44 (0) 1962 883754
Email Address:  mike@web-based-recruitment.com
NOTE: There will always be a place for traditional video companies to make videos for you if you wanted to outsource your video production. However, if you want to start producing your own videos then you now have a chance to learn the skills and equipment required!