We are pleased to announce that we are launching a brand new Job Related Internet Radio Station – JOBS Radio.
JOBS Radio will officially launch on the 1st February 2016 offering job seekers a new way to access job search advice and information about job vacancies.
As the UK's first Job Related Internet Radio Station job seekers will be able to listen to interviews with Industry Experts and Authors as well as Featured Shows with Employers and Recruitment Agencies.
With JOBS Radio we have combined the growing trend of using the Internet to listen to radio and incorporated Job Search Advice, Expert Interviews and Featured Shows with Recruiters.
Looking for job search information and advice on the Internet can become a very time consuming and overwhelming process. It can also be a lonely and demoralising experience. That is why we will also be playing a variety of music to help job seekers feel upbeat and motivated during their job search activities!
Featured Shows
Our Featured Shows offer a unique platform for Recruiters to have a regular radio show in order increase the reach and visibility of their company and current vacancies.
To find out more visit JOB Radio today.
Happy listening!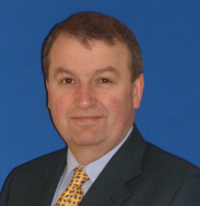 Mike Taylor