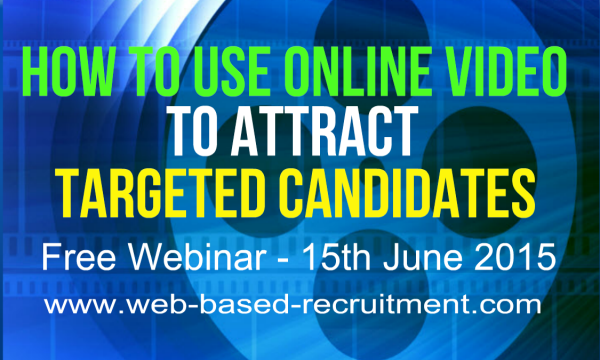 The use of online video is growing all the time and is now officially the fastest ever growing form of online media. In fact Cisco recently predicted that online video would account for 84% of all Internet traffic by 2018!
If you are on social media yourself you would have no doubt noticed the increase in the amount of videos shared on sites like Facebook and Twitter?
If you haven't started using online video yet then there are some great ways to combine online video and social media to target your ideal candidates.
Free Webinar
We will be sharing those ideas on Monday 15th June between 3pm and 3:45pm UK time when we run our free webinar called –  How To Use Online Video To Attract Targeted Candidates.
Register Here
To register for this free event simply click here to register.
We look forward to "seeing you" on the 15th June!
Mike Taylor