We Help Recruiters Attract Their Ideal Candidates

Are you struggling to find your ideal candidates? Would you like to get more targeted visibility and reach for your job vacancies?
You have come to the right place because at Web Based Recruitment we help Recruiters target their ideal candidates through the use of Recruitment Videos, Facebook Recruiting Ads and YouTube Video Ads.
Recruitment Videos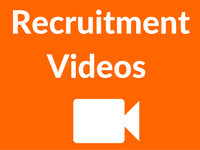 If you are still using traditional "text only" job advertising your job ads risk getting "lost" to ads that are far more eye-catching.
Today it is all about your jobs being "seen" (images and videos) with job seekers now expecting more than just boring text based job adverts.
Our recruitment videos can help your jobs stand out from the crowd and get noticed as well as being shared on social media for extra visibility and reach.
To find out more visit our Recruitment Videos page.
Facebook Recruiting Ads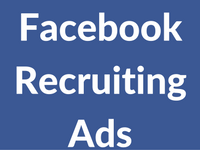 With Facebook Recruiting Ads it is possible to use sophisticated targeting campaigns to advertise your jobs and your company to your ideal candidates – even if they aren't actively job hunting!
In the history of recruitment advertising there has never been anything like this level of targeting available before!
To find out how you can attract your ideal candidates visit our Facebook Recruiting Ads page.
YouTube Video Ads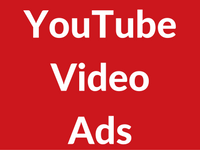 Want to get your recruitment video in front of your ideal candidates? Well now you can with YouTube Video Ads.
To find out how you can attract your ideal candidates visit our YouTube Video Ads page.